Why Accra?
The host city for Routes Africa 2018, Accra, is the commercial hub of Ghana and one of the fastest-growing and safest cities on the African continent.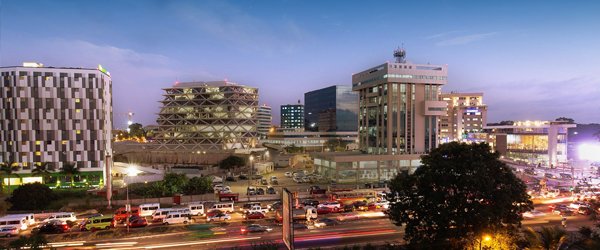 According to the World Bank and the International Monetary Fund, Ghana is likely to be one of the world's fastest-growing economies in 2018. An abundance of natural resources including oil and cocoa are helping to drive the economy of Ghana.
With an annual average growth rate of 7.9%, Ghana's aviation sector is at the forefront of the government's agenda in order to stimulate the national economy and create new employment opportunities. A number of impressive infrastructure projects, including the construction of Terminal 3 at Kotoka International Airport, are underway to help position Ghana as the gateway to West Africa and as a preferred destination for international tourists.
Ghana's main international airport, Kotoka International Airport, is currently served by some of the world's leading carriers including Delta Air Lines, Emirates and British Airways. Flag carriers with scheduled services to the hub include Ethiopian Airlines, Kenya Airways and South African Airways. Hosting Routes Africa 2018, will provide Ghana Airports Company with an unrivalled opportunity to showcase the considerable investment made to accommodate the anticipated growth.