The 26th World Route Development Forum
Milan, Italy
• 5 - 8 September 2020
Why Milan?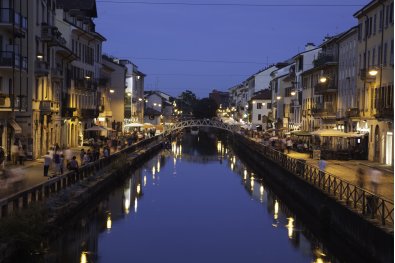 With more than 10 million inhabitants, Lombardy is one of the most populated regions in Europe and the most prosperous in Italy. The region's GDP per capita remains among the highest in the continent thanks to its long-standing industrial strengths. Set between the Alps and the flow of the Po river, Lombardy is graced with enchanting landscapes and scenery, such as the stunning Lakes Garda, Maggiore, Como and Iseo. The region boasts an astounding 10 UNESCO World Heritage sites, more than 300 museums and a rich culinary tradition, making it the perfect place for both active and cultural adventures. At the heart is Milan, Italy's fashion and financial capital that is home to the country's main stock exchange, big businesses like Alfa Romeo, Giorgio Armani and Prada, and a flourishing start-up scene.

With 345 global destinations served directly from its three airports - Malpensa, Linate and Bergamo - the city is one of the most well-connected and easily accessible in the world. Welcoming more than 120,000 delegates each year, the city has been positioned as a premier location for international conferences.
World Routes 2020 will showcase the growth and economic strengths of Milan and the surrounding Lombardy region. As hosts of the 2026 Winter Olympics, the home of one of the largest convention centres in Europe and previous EXPO 2015 hosts, Milan is a thriving international metropolis and the perfect destination for the 26th World Route Development Forum.