Complimentary Tours
Our host has organised complimentary tours for Routes Americas delegates, offering the chance to explore San Antonio.
Each tour will accommodate a limited number of guests, therefore early booking is highly recommended to secure your place.
Tour Options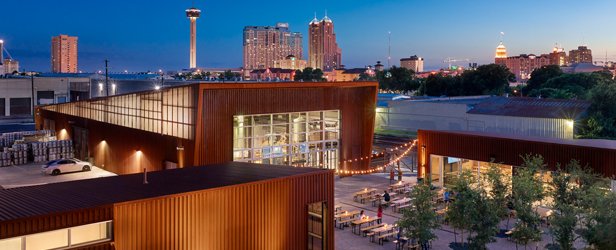 Microbrewery Tour
This tour will operate from 3pm-5:30pm on Monday 14 February. Delegates must be aged 21 or above and carry a valid ID.
The San Antonio Craft Beer scene is booming! Join our knowledgeable beer experts on a tour of two of San Antonio's most popular breweries. Taste and explore what's on tap as you tour the breweries, learn about the flavors, and hear the history of craft beer in SA. End your evening with a glass of your favorite brew, good music, and good company!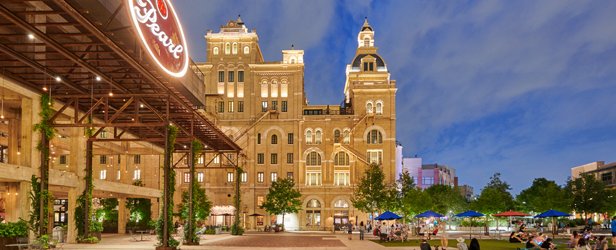 The Pearl Entertainment District Tour
This tour will operate from 3pm-5:30pm on Monday 14 February. Walking shoes are recommended.
Located just minutes north of downtown San Antonio, Pearl provides a unique experience as a top culinary and cultural destination. The mixed-use space features retail, dining, picturesque green spaces, paseos riverside amphitheater, and the third campus of The Culinary Institute of America. As a former brewery operating from 1883 to 2001, Pearl reflects a vivid past while embracing the future with LEED-certified complexes mixed with historic architecture. Today, our chef-led restaurants, locally owned storefronts, cultural partners, and Market vendors deliver exemplary offerings—either made or sourced—with their shared commitment of craft.
Experience a walking tour of the Pearl Complex guided by our certified Pearl Historian who will elaborate on the history of the last 120 years of the Pearl Brewery and its rebirth as a community. We will also visit the Culinary Institutes of America, followed by tasty bites, cocktails and a live artist demonstration.
Learn more about San Antonio Return to Routes Americas 2022 homepage