About the Host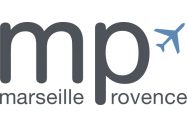 Located on the Mediterranean coast in South-East France, Marseille-Provence Airport (MRS) is ideally situated at the intersection of air, rail, and road networks. It is the gateway to the South of France - to Marseille and to the famous Provence.
In 2012, the airport registered the strongest growth among major French airports, and came in 4th out of the 80 biggest airports in Europe. With 8.3 million passengers in 2012 and 13% growth, Marseille-Provence Airport gained 1 million passengers in one year. It has strived to expand its air services – from 51 direct scheduled routes in 2006, it now offers 131. In 2013, MRS was connected to 30 countries and 100 airports. Travellers from Marseille and the Provence region are taking advantage of this widening network to travel more, and what's more, increasing numbers of tourists are flying into the region.
Marseille Provence Airport continues to extend its catchment area by improving ground transportation to and from the airport. This year, over 1 million passengers will travel to Marseille Provence Airport on public transport (bus/train). Its excellent transportation system is already serving a wide catchment area of 2.8 million people within a one-hour drive and 6.4 million people within a two-hour drive.