Routes Europe Review

The Routes team would like to thank all of you that have helped make this year's Routes Europe the largest regional Routes event ever. From our wonderful host, Marseille-Provence Airport to all attending delegates, event sponsors, exhibitors and supporters.
This year, over 1200 delegates, 120 airlines and nearly 380 airports were in attendance, a 16% increase from 2013 and a record number for any regional Routes event. In addition, over 4000 pre scheduled meetings took place making it our busiest regional event to date.
---
Routes Europe Marketing Awards
We would like to congratulate all of our winners and highly commended airports at this year's Routes Europe, with special congratulations to City Airport Bremen, the overall winner. Thank you also to those who voted and our airline judges. Other Winners and Highly Commended Organisations:
Over 20 million Passengers
Winner: Copenhagen Airport
Highly Commended: Amsterdam Airport Schipol

4 to 20 Million Passengers
Winner: Brussels Airport
Highly Commended: Athens International Airport and Prague Airport

Under 4 million Passengers
Winner: City Airport Bremen
Highly Commended: John Paul II International Airport Kraków-Balice and Shannon Airport
Destination Marketing Award
Winner: Valencia Tourism
Highly Commended: Stockholm Visitors Board & Convention Bureau
Ensure you check out all our event photos from this year's event.
---
The Routes Europe Stratgey Summit
The Routes Europe Strategy Summit took place on Sunday 6th April, attracting over 300 attendees. With many high level speakers in attendance, the Summit offered a wide range of discussions including: Working with the cruise and tour operator industry, Government Policy and Low Cost Carriers.
Highlights included a keynote speech from Frederic Gagey, Chairman & CEO, Air France and a welcome address from Pierre Regis, Managing Director, Marseille-Provence Airport.
Click here to view the full list of speakers.
---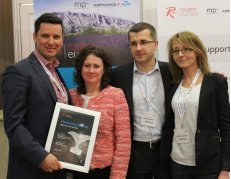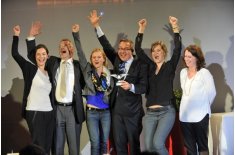 10 day countdown
We hope you all enjoyed our ten day countdown to Routes Europe, which included interesting facts such as the largest single purchaser of caviar in the world, the first non-stop flight from Paris to New York and many more. View our Twitter account @Routesonline and follow us to enagage and get more fun facts for all our events.
Your favourite tweet was number 10- Marseille Provence Airport is France's fastest growing airport over the past 10 years, which reached almost 40,000 people in one tweet!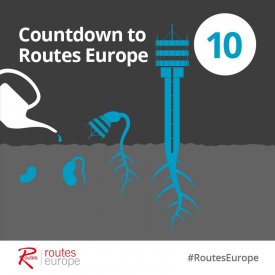 Look out for our countdown to Routes Africa in June using the hashtag #RoutesAfrica, and to keep up to date with all future Routes events follow us on Twitter.
---
What the delegates say
"Excellent event - Good networking opportunities and relevant to developing business"
Rikke Munk Christensen, Head of Traffic Planing, Finnair
" Thank you to the whole team for your excellent organisation of the recent Routes Europe event in Marseille"
Janice Mather, General Manager – Airports & Tourism Organisations, Jet2.com & Jet2 Holidays
"It was my first time and I feel that Routes is a must attend event for tourism authorities. To learn about Network development & engage with stakeholders"
Maitane Tocino, MICE & city breaks, Basquetour
World Routes 2014 will mark the 20th World Route Development Forum and will take place in Chicago, Illinois from 20-23 September. Our largest event forms the essential global gathering for aviation organisations across the world and will attract over 3000 aviation professionals, including 300 airlines, 800 airports and 200 tourism authorities. There will be special features to not only celebrate Routes 20th birthday, but also 70th anniversary of the signing of the Chicago Convention on International Civil Aviation. Register now to secure your place at this year's event.