Current Sponsors
Strategy Summit Sponsors - Edmonton International Airport

Edmonton International Airport (YEG) is the fastest growing major airport in Canada, connecting Alberta's capital with over 50 non-stop destinations across North America and beyond.
2012 saw YEG reach a new milestone of over 6.6 million passengers, representing a growth rate of 6.4 percent from the previous year. YEG has just completed its $670 M Expansion 2012 project, which has given the airport a state-of-the-art terminal building, improved passenger amenities, more aircraft gates and parking spaces and upgraded utilities. YEG is the principal gateway to the main staging area for Alberta's thriving energy industry, including northern Alberta's vast Athabasca Oil Sands.
The airport itself is situated adjacent to the Nisku-Leduc Industrial Park – the largest energy park in Canada and second largest in North America for oil and gas manufacturing. YEG is also a vital gateway to Canada's economically and strategically important far north, with daily non-stop flights to over 50 non-stop cities, including numerous northern destinations.
Delegate Bags - Las Vegas Convention & Visitors Authority

The Las Vegas Convention and Visitors Authority (LVCVA) is charged with marketing and branding Southern Nevada as a tourism and convention destination worldwide. The LVCVA also owns and operates the Las Vegas Convention Center and Cashman Center. With approximately 150,000 hotel rooms in Las Vegas alone, and more than 10.7 million square feet of meeting and exhibit space destination-wide, including three of the country's largest convention centers, the LVCVA's mission centers on attracting ever-increasing numbers of leisure and business visitors to the area. For the past 19 consecutive years, Las Vegas has been named the No. 1 trade show destination in North America, hosting 53 of the 250 largest trade shows in the U.S. Las Vegas hosts more than 21,000 meetings, conventions and incentive programs annually, ranging in size from 10 to more than 100,000. The Entertainment Capital of the World has evolved tremendously in recent years, and continues to capture the world's imagination as the one destination where nearly anything is possible. Beyond the 24-hour-a-day casino excitement are some of the best restaurants, the most unique entertainment options, world-class sporting events, premier shopping and fantastic golf – not to mention the greatest variety of meetings venues and resort accommodations in the world.
Delegate Folders/Registration - Cagliari Airport


Cagliari Airport, managed by Sogaer, is Sardinia's most important airport and is the main gateway to this beautiful island.
Located in the South of Sardinia, Cagliari airport is the ideal connection point between Europe and North Africa and the East and the West of the Mediterranean. Cagliari is the island's main and most populated city and is renowned for being vibrant both in terms of culture and business. 60% of the population of the island lives in the catchment area of the airport which hosts over 52% of the total regional air traffic. Sardinia is Italy's sunniest region which makes every season the right one to visit its capital city, also known as the Pearl in the Mediterranean Sea.
Meeting System - Cork Airport


Cork Airport is the largest international airport with the most destinations in the Republic of Ireland outside of Dublin. In 2013, 4 scheduled and 10 unscheduled airlines operated 50 + routes direct from Cork Airport serving 2.3 million passengers.

Cork Airport is the world's best airport in its class for Customer Service having been placed first for overall customer satisfaction in a respected global survey of passengers this year. Cork Airport saw off all contenders in the latest Airport Service Quality (ASQ) Regional survey, which is carried out globally on behalf of Airports Council International (ACI). The passenger survey, which was undertaken in the summer, measured customer satisfaction across eight categories in 61 regional airports worldwide. Cork Airport scored highest of all the airports and was ranked as the world's best regional airport for customer service by both business and leisure travellers.
Wi-Fi and Water Bottles - Budapest Airport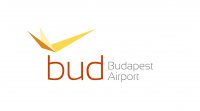 Budapest Airport, the international airport of Hungary recovered well in 2012 following the collapse of national airline Malev at the beginning of the year. Recording an all time high of over 8.3 Million origin and destination passengers, more visitors came to Hungary than ever before as Budapest continues to become more and more popular for business and leisure purposes. The split between full service and low cost airlines is now an ideal 50/50 balance for this EU capital city airport.
With the largest unserved markets of any EU capital city to North America and Asia, GDP and Eurocontrol predictions for Hungary show that their forecasted growth will out perform the entire EU 27 markets from late 2014 onwards making market entry now a real opportunity for first mover long haul airlines wishing to get established in the Central Eastern European region. In addition, there are numerous white spots on the European network map where short haul operators can take advantage of growing market sizes and industry leading incentive programmes.
Budapest Airport's vision is to become the best airport in Central- Eastern Europe for years. The biggest project realised to this end was the opening of the award winning bud:skycourt, the new Terminal 2 building with an investment of 100 million Euros. With enormous, 20 meter high glass windows, contemporary architectural solutions and a breathtaking view of the airport's apron, bud:skycourt offers an unrivalled travelling experience for passengers. In addition, new basic boarding gate facilities, for walking boarding purposes were developed to meet the ever changing needs of cost conscious airlines offering a great alternative to standard terminal facilities.
Website: www.bud.hu
Runners - Istanbul Sabiha Gökçen International Airport

Istanbul Sabiha Gökçen International Airport (ISG) is a full service airport with 25 million passenger annual capacity. Having both domestic and international operations under one roof, ISG offers a time-saver terminal and airlines benefit from short ground times with 92% on-time performance (2013). ISG is located in the Asian side of Istanbul and serves approximately 20 million people within 2-hour driving catchment area, including most prosperous cities of Turkey. The well located airport has easy access to well planned transportation network connecting city center and surrounding cities.
ISG's commitment to provide an uplifting airport experience to passengers and airlines was reflected to terminal concept. The airport's modern terminal is World's biggest earthquake-proof mono-bloc building, first barrier-free airport in Turkey and holds Green Airport title.

With high-quality services, 19 million passengers (2013) and growing network, ISG has been recognized by ACI EUROPE as the Europe's fastest growing airport in the last 4 years.
Event App - Doncaster Sheffield Robin Hood Airport

Doncaster Sheffield Airport is the airport for the Sheffield City Region, England's 4th largest city and we're also the UK's newest airport.
At DSA our approach is simple; we aim to give you concise, honest and high quality data to allow you to make those key decisions. Our goal is sustainable and profitable routes that add value to your network. We know you don't want routes that won't last and neither do we.
We're continuing to invest in high quality infrastructure and our new £58 million link road brings us even closer to one of the UK's most underserved city regions and biggest opportunities.
Talk to us and find out why DSA offers your airline an excellent opportunity to grow market share and deliver enhanced international connectivity to a major UK city region.
We're DSA and we're ready to fly, are you?
Route Exchange Briefing Room - Shell Aviation




Shell Aviation is a leading global supplier of aviation fuels and lubricants with a heritage of over 100 years. We supply fuel at around 800 airports in approximately 40 countries. We refuel a plane every 12 seconds. Our customers are airports and airlines, big and small, plus private customers such as corporate jet operators and flying clubs.
We have one of the world's most extensive fuelling networks and have a strong supply chain. We have a portfolio of world-class products (fuels and lubricants) and continue to strongly invest in technical innovation. We have strong working relationships with aircraft and engine manufacturers, put our customers at the heart of what we do and respond to industry opportunities and challenges.
Airline Room Drop - Amsterdam Airport

The Sky over Holland, Open for Business
For centuries, the sky over Holland has inspired artists from around the world to produce great works of art. Today, the famous Dutch sky presents you with great opportunities to develop your airline's business. Welcome to Amsterdam Airport Schiphol.
Business Opportunities
Besides relevant and accurate data, we are happy to offer you tailor-made marketing support, a profitable incentive program and our unique "Open for Business" approach.
Airport Facts
Amsterdam Airport Schiphol (AMS) is Europe's fourth airport in passenger numbers and third in cargo volumes. In 2013, we welcomed 52.6 million passengers. In 2013, we won SKYTRAX passengers Choice Award for Best Airport in Europe, and were rated third best worldwide. About 100 airlines offer direct flights from AMS to 323 destinations.
Market Facts
The airport is very centrally located. AMS is only 15 minutes by train from Amsterdam's city centre and can be reached by car within 1½ hour from all major Dutch cities. Over 2,200 international companies are situated in the Amsterdam Metropolitan Area.
Monday Lunch - United Airports of Georgia

United Airports of Georgia LLC, is a 100% state owned enterprise. As the airports authority of the state, UAG owns all airports ni the country, including 3 international and 1 domestic airports at the moment. All those airport terminals have been fully rebuilt and all airport infrastructure has been modernised during last 8 years. Tbilisi International Airport New Terminal opened in February of 2007. The airport is operated by the TAV Airports Holding Co. Batumi International Airport started operation in May of 2007. The airport is operated by TAV Airports Holding Co. Mestia Airport (Queen Tamar Airport) was officially opened in December 2010 to support mountain regions of Georgia and facilitates tourism development. The airport is operated by UAG.
Tuesday Lunch - Aberdeen City & Shire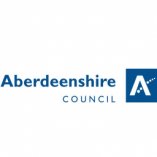 Aberdeen City and Shire is one of the most dynamic and unique regions in Scotland. As you will discover when you visit in 2015, Aberdeen City and Shire offers so much in terms of its mix of business opportunities, education, tourism and culture that is practically unrivalled. With a worldwide reputation as a global energy hub, Aberdeen's strong and vibrant business community and economic strength, offers an attractive location of choice for those with entrepreneurial spirit and an innovative approach. Aberdeen International Airport is about to be substantially transformed in response to rising passenger numbers and customer expectations. In recent years, the airport was the fastest growing in the UK and forecasts suggest growth will continue over the long term. The airport sits 6 miles outside the cosmopolitan city of Aberdeen with its rich granite architecture and the superb dining and retail opportunities you would expect from an international energy city. This is complimented by its proximity to the amazing Aberdeenshire countryside with its stunning coastline and magnificent mountain ranges in the Cairngorm National Park. Aberdeen City and Shire is one of the most dynamic and unique regions in Scotland. On behalf of Team Scotland we welcome you to join us in 2015.
SOS Kit - Finavia Airport

Finavia provides and develops airport services in Finland with focus on safety, customer-orientation and cost-efficiency. Finavia has a comprehensive network of 25 airports. Helsinki Airport is the leading long haul airport in Northern Europe with nearly 15 million passengers a year. Thanks to its geographical location, Helsinki Airport provides the shortest routes from Europe to Asia, making it the premium gateway between the two continents. With over 10 direct destinations, it has the most destinations to Asia from Northern Europe. The airport is designed for smooth travelling: a pleasant atmosphere, efficient services and minimised queuing. Operations are streamlined to serve transfer passengers efficiently. Finavia's northernmost airports form a network of six modern, year-round open and tourism-friendly access points to one of Europe's most unique destinations at the Arctic Circle – Lapland. The six airports form a unified business and marketing concept – Lapland Airports. With a dense airport network we can promise: The North is near. Finavia – for Smooth Travelling