Meetings
TakeOff provides North American domestic airports with the opportunity to meet face-to-face with airlines and have meaningful conversations that will aid the industry's recovery.
Pre-scheduled meetings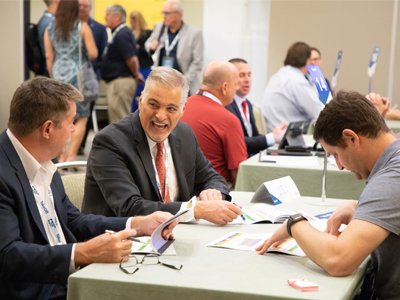 Discuss trends, share best practices and gain insight that will help inform your recovery strategy during face-to-face meetings. The meeting scheduling system will open on 28 September and draft diaries will be available from 14 October.
On-site Meeting System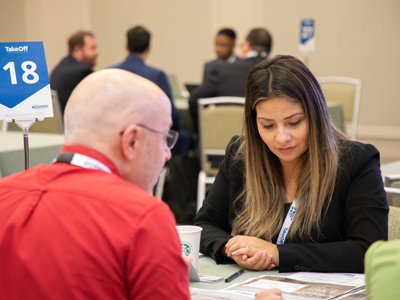 Providing real-time updates and offering around the clock functionality, the On-site Meeting System allows you to manage meeting requests at the event and know your schedule with live, constantly updated diaries.