Meetings
TakeOff provides small and medium-sized North American airports with the opportunity to meet face-to-face with airlines and present their air service development business case to the region's key decision makers.
Pre-scheduled meetings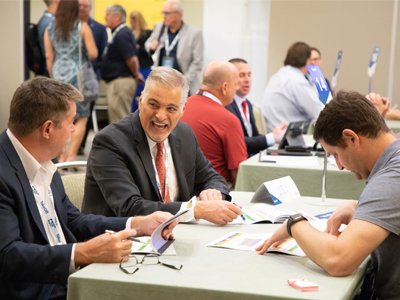 Face-to-face meetings provide the community with the perfect opportunity to discuss new and existing air services. Attendees will have the opportunity to schedule priority face-to-face meetings with key targets ahead of the event. The Meeting Request System will be available from Monday 28 September until Wednesday 21 October 2020 and will be accessible here.
On-site Meeting System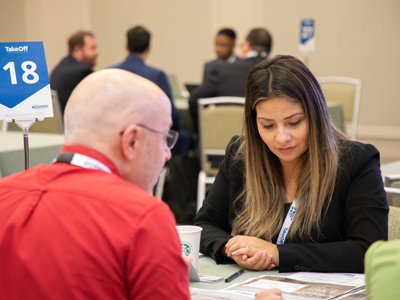 Providing real-time updates and offering around the clock functionality, the On-site Meeting System at TakeOff North America will allow you to manage meeting requests at the event and know your schedule with live, constantly updated diaries.