Burgos Airport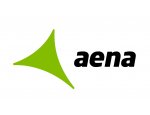 Organisation Type:

Under 1 Million

ICAO:

LEBG

IATA:

RGS

Website:

Telephone:

+34 913 211 052

Country:

Spain
Status update: "is attending World Routes 2013"
Facts (Overview)
Competitive airport charges.
This airport was opened in July 2008: new facilities and available capacity.
Burgos is a historic city, home of the only cathedral in Spain which has been individually awarded the World Heritage designation.
The province is home to the Atapuerca, major prehistoric archeological site, designated World Heritage Site by UNESCO. Burgos city is also home to the Museum of Human Evolution.
Major wine region (Ribera del Duero).
Location of Santo Domingo de Silos. Romanesque monastery in the Way of St James.
Figures
Number of Terminals:

1

Urban population:

Total Catchment Population:

Within 30min 220,000 inhabitants; 60min 630,000 inhabitants; within 120min 4,400,000 inhabitants

Number of Runways:

1

Length of main runway (m):

2,100m

Operational Opening Hours:

S 06:00-19:00; W 07:00-18:00 UTC

Ownership:

Aena Aeropuertos

Number of Direct Destinations:

1 (Barcelona)* *(> 5000 passengers in 2011)

List of Top 5 airlines:

Passenger Numbers (mppa):

Total 35,447; Commercial 30,414

Cargo Tonnes (p.a.):

0.3

Number of Serving Airlines:

1 (Air Nostrum)* *(> 5000 passengers in 2011)

Aircraft Parking Stands:
Last updated: Mar 26, 2012
Last updated: Jul 19, 2012
Last updated: Jan 10, 2012
Last updated: Jan 10, 2012
Last updated: Apr 24, 2012
Last updated: Jan 10, 2012
Last updated: Feb 10, 2012
Back to Top