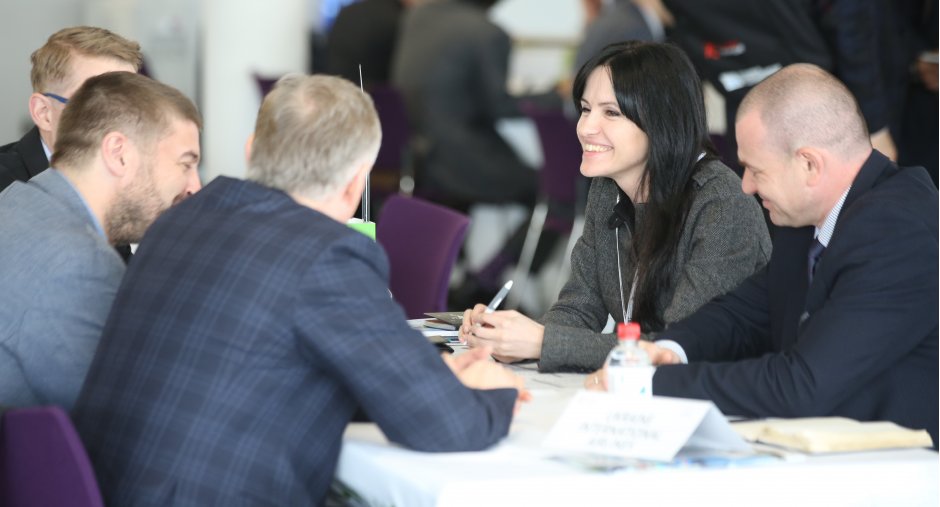 Routes Europe provides organisations with an efficient platform to discuss new business opportunities with the region's leading airlines, airports and tourism authorities.
With 45 meeting slots and unlimited networking opportunities, this event will allow you to engage in business-focused discussions with Europe's key decision makers. Don't miss your opportunity to connect with this influential audience of air service development professionals. Take advantage of the unique cost and time saving benefits that the event provides and register your place for Europe's most important route development event.
--

days

--

hours

--

minutes

--

seconds
The countdown to Routes Europe 2018 has begun. Register your place and engage with your key targets in Bilbao.
Who attends?
1200 Delegates
100 Airlines
300 Airports
50 Tourism Authorities
4800 Face-to-face meetings
20 Speakers
"For Bremen Airport, the Routes conferences are the most important events of the year and a hotspot of the aviation industry. Nowhere else we have the opportunity to meet so many decision makers of the airline community."

Florian Kruse
CCO
Bremen Airport

Face-to-face meetings
Over three concentrated business days, 1200 delegates will take part in over 4,800 face-to-face meetings to discuss new and existing air services.
"Routes Europe is a great event that gives airlines and airport an opportunity to meet to discuss new routes or catch-up on existing routes."

Rikke Munk Christensen
Vice President, Traffic Planning
Finnair
Networking events
Designed to maximise business development and networking opportunities, the hospitality programme provides an informal setting for delegates to foster new and develop existing business relationships.
"Routes events are some of our most important touchpoints in the year with our airline customers. We really value personal contact and Routes offers the ideal setting for that!"

Marcel Lekkerkerk
Director Aviation Marketing
Amsterdam Airport Schiphol

Conference
Industry experts will provide a valuable insight into key air service development issues currently affecting the route development community.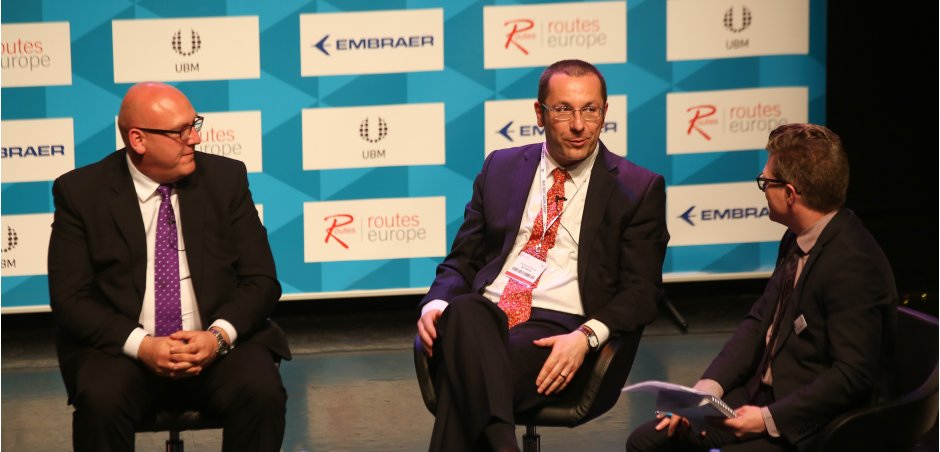 Routes Asia brings together top-level speakers from across the sphere of aviation, including airlines, airports, destinations, aircraft manufacturers and more, to discuss the most pressing issues facing aviation now and and into the future.
Previous speakers include:

Kenny Jacobs
Chief Marketing Officer
Ryanair

Kazi Shafiqur Rahman
Founder and CEO
Firnas Airways

Vincent Hodder
Chief Revenue Officer
Flybe
"Routes Europe offers unique time-saving benefits. It is a fantastic opportunity to identify new opportunities and engage with industry partners"

Andreas Mathisen
Business Development Manager
Danish Air Transport A/S

Join the region's airlines, airports, tourism authorities and industry influencers at Routes Europe 2018. Register your place today and take advantage of the unique cost and time-saving benefits that the event provides.
---
Latest Event News
Posted
EasyJet, Europe's second-largest budget airline, has enjoyed an "encouraging" start to its new financial year and expects to...
Other News