Public Transport
Bilbao proudly hosts a highly efficient transport network connecting every part of the city.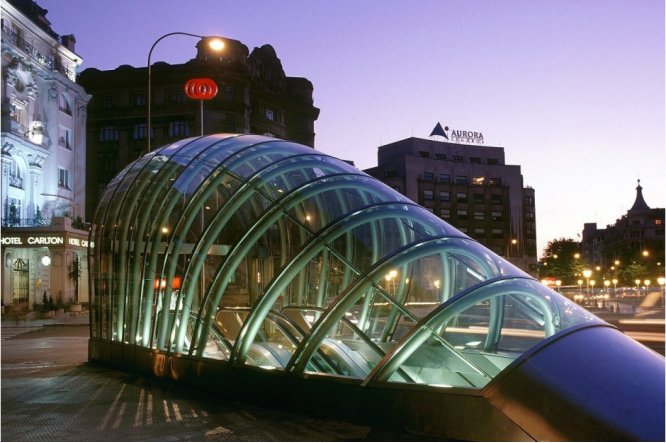 Designed by Norman Foster and opened in 1995, the Metro Bilbao has become a great symbol of the city's urban development, representing a fundamental step taken towards the innovation of public services and the connection of the Bilbao community.
Bilbao's expensive travel network also includes city buses, railways and tramways, allowing locals and tourists to easily travel around the Biscay region. The city bus connects the airport with Bilbao every twenty minutes.
The Routes Europe 2018 hosts are pleased to be able to provide all delegates with a free Bilbao Bizkaia Card, encouraging delegates to help reduce carbon emissions by exploring the city in bright, modern transport.
Visit Metro Bilbao for more information and to see the Metro map.