Networking Events
We want to give you a real flavour of Bilbao while you are at Routes Europe and our comprehensive hospitality programme has been specially designed with this in mind.
Welcome Reception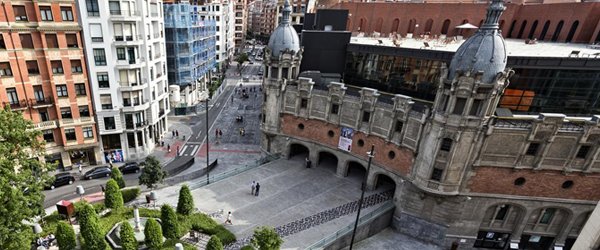 22 April 2018, 18:00–20:00
Dress Code: Smart casual
The Welcome Reception will take place in Azkuna Zentroa. Located in the heart of the city, the Azkuna Zentroa was built in 1909 as a functional and advanced industry building, with a modern architectural style.
Redesigned by the renowned architect, Philippe Starck, Azkuna Zentroa is a meaningful representation of both old and new faces that characterise Bilbao, a city deeply marked by its industrial past, but firmly committed to improving its social and cultural agenda. Leaving behind its industrial purpose, this space has transformed into a public area, dedicated to citizens with a multicultural and diverse program.
Delegates will be treated to a wide-range of delicious local delicacies and have the opportunity to network with Europe's most senior decision makers in a relaxed environment during the reception.
Networking Evening

23 April 2018, 19:00–23:30
Dress Code: Smart casual
The Networking Evening, which will include the Routes Europe Marketing Awards, will take place in the Euskalduna Conference Centre and Concert Hall, a monumental building that will guide visitors to a retrospective voyage from the ancient industrial city to a modern one.
Designed to resemble a ship under construction, the Euskalduna Conference Centre and Concert Hall is an award-winning venue and a fine example of the contemporary architecture synonymous with Bilbao. Built on the site formerly occupied by the Euskalduna shipyard, this majestic building will provide a spectacular backdrop for the industry's most coveted awards.
Delegates will have the opportunity to taste the most exquisite gourmet dishes and enjoy a spectacular display of lights, music and performances.