Networking Events
We want to give you a real flavour of Bilbao while you are at Routes Europe and our comprehensive hospitality programme has been specially designed with this in mind.
Welcome Reception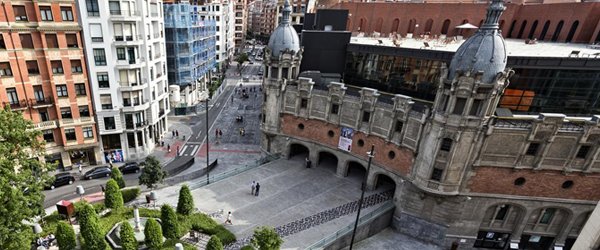 22 April 2018, 17:45–19:45
Dress Code: Smart casual
The Welcome Reception will take place in Azkuna Zentroa. Located in the heart of the city, the Azkuna Zentroa was redesigned by the renowned architect Philippe Starck and is one of the city's most iconic buildings.
Delegates will be treated to a wide-range of delicious local delicacies and have the opportunity to network with Europe's most senior decision makers in a relaxed environment during the reception.
Networking Evening

23 April 2018, 19:00–23:00
Dress Code: Smart casual
The Networking Evening, which will include the Routes Europe Marketing Awards, will take place in the Euskalduna Conference Center and Concert Hall.
Designed to resemble a ship under construction, the Euskalduna Conference Center and Concert Hall is an award-winning venue and a fine example of the contemporary architecture synonymous with Bilbao. Built on the site formerly occupied by the Euskalduna shipyard, this majestic building will provide a spectacular backdrop for the industry's most coveted awards.