​ COVID-19 Update - We continue to monitor the ongoing circumstances surrounding Coronavirus Disease (COVID-19) and are committed to working together with our hosts, stakeholders and partners in our response to the virus. Read the full statement.
Secure your place at the only route development forum that unites the Americas.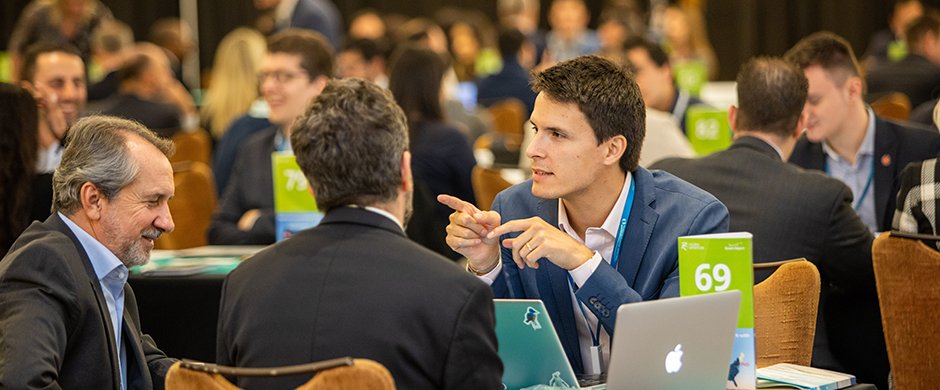 Routes Americas is a leading aviation event, bringing together senior decision-makers from airlines, airports and destinations to discuss route strategy and future networks. The event enables you to build high-value relationships with some of the most influential aviation professionals from across the region.
This year's event will take place in Bogotá, Colombia and is hosted by El Dorado International Airport. As a charming tourist destination on the rise, it is the perfect location for the 14th Routes Americas event.
Book your place Find out more about the 2021 hosts
What to expect at Routes Americas

Business-focused meetings
With more than 35 available meeting slots, Routes Americas provides you with an efficient platform to meet with your key targets to discuss route strategy.

Exclusive industry insight
Bringing together top-level speakers from across the sphere of aviation, the conference programme will provide insight into the most pressing issues facing the industry.

Hospitality programme
Designed to maximise business development and opportunities to engage with industry peers, the networking programme provides an informal setting for delegates to foster business relationships.

Promotional opportunities
Meet directly with potential customers and create an impact on your key targets by sponsoring or exhibiting at the only air service development forum dedicated to the Americas region.
"Routes Americas is always a fantastic opportunity to have so many of our airport stakeholders under the same roof."

Mauro Peneda
Head of Airport Affairs & Infrastructure
LATAM Airlines
Book your place Why attend Routes Americas 2021?
Latest Routes Americas 2021 News
Posted
As Routes Americas 2020 draws to a close in the Midwest city of Indianapolis, the baton has been passed to the host destination for next year's...