Meetings
Face-to-face meetings form the core of all Routes events, presenting airlines, airports and tourism authorities an unrivalled platform to meet and discuss business opportunities.
Pre-scheduled meetings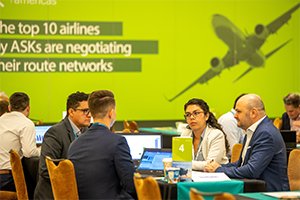 Face-to-face meetings provide you with the perfect opportunity to discuss new and existing air services with your key targets.
City Pair meetings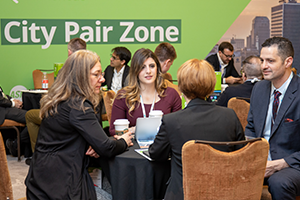 Work collaboratively with your partners and exchange data to help create effective route proposals during City Pair meetings.
Fast Track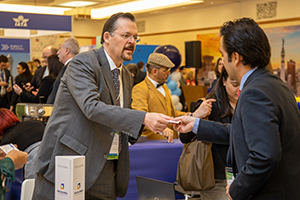 Fast Track provides all attending delegates with additional opportunities to quickly meet with their target airlines.
On-site Meeting System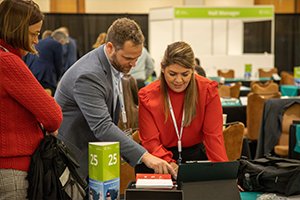 Providing real-time updates and around clock functionality, the On-site Meeting System allows you to pack more into your diary.
Prepare for your airline meetings with our top tips from ASM's Nigel Mayes, Vice President Consulting.
For more information about meeting opportunities at Routes Americas 2021, please contact Paige Floyd, Scheduling Executive.