Conferences
To avoid any difficulties whilst at the event we recommend that you download the World Routes app today. If you should have any difficulties logging in or downloading please contact Tom Atkinson. Download Now
The 2014 World Routes Conference programme promises to be engaging and content packed throughout the duration of the event. From the World Routes Strategy Summit, sponsored by Oman Airports Management Company (OAMC), to the World Routes Tourism Summit, sponsored by Brand USA, the World Routes Conference Programme is a programme of events which will enable delegates to hear from aviation industry leaders from across the globe and providing the opportunity to engage and interact with speakers and join in the debate.

World Routes Strategy Summit
Sunday 21st – Monday 22nd September
The World Routes Strategy Summit will bring together over 500 CEOs and senior leaders from across the route development and aviation industries to participate in discussions that will set the commercial and political agenda for the aviation industry in the coming 12-18 months.
Over 20 topical sessions providing critical intelligence
The state of the airline industry as it celebrates 100 years of civil aviation, and 70 years of the Chicago convention

Airline mergers and consolidation in the US and beyond

The role of governments in mergers, regulation, open skies, subsidies & taxes

How will aircraft with improved operating characteristics change connectivity patterns

Ensuring security and facilitating efficient flow of passengers at airports

How Big Data can be utilised and what are its potentials
View programme
Speakers
The programme will feature over 70 high-profile industry influencers, offering their insights and perspectives on the big ideas. Speakers include CEOs from airlines and airports, government and trade association leaders, and captains of industry.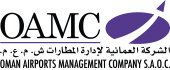 World Routes Strategy Summit Sponsor

World Routes Tourism Summit
Monday 22nd September
The World Routes Tourism Summit will will feature keynote and panel discussion sessions and briefings. The conference will offer a unique forum for knowledge-sharing, disussion and debate around the new strategies, emerging trends and challenges shaping the future of tourism.
A number of current industry issues will be addressed
Global tourism's rising stars and reiventors - how emerging and established destinations are attracting tourist flows

Charter travel trends: how airlines can meet new desires for a different experience

How infrastructure can keep up with demand from increasing visitor numbers

Future travel patterns – what will the future traveller be looking for and how destinations can influence their decisions
Speakers
Representing the key players of the global tourism industry comprising Ministers of Tourism, Tourism Authority chiefs, aviation leaders, tourism experts and top travel professionals, prominent speakers will share their expertise, best practices and future vision.

World Routes Tourism Summit Sponsor
---
Our audience*
The World Routes Strategy Summit attracts truly global audience of highly engaged, senior executives.

93% of airlines would attend the conference again

93% of airlines & airports recommend the conference

Delegate Breakdown:
24% C-Level / VP
49% Director / Manager
27% Other
94
Countries represented in Las Vegas in 2013
14
Ministers of Tourism attended
367
Organisations attended World Routes 2013
*Data collected from World Routes 2013, held in Las Vegas, Nevada, USA
---
To register or for further information please email Mark Bassarab, Conference Sales Manager or call +44 161 234 2760