Our Charity Partners
We are proudly supporting Alder Hey Children's Charity and the Royal Flying Doctor Service as our World Routes 2019 charity partners.
Who are Alder Hey?
Alder Hey Children's Hospital cares for over 275,000 children and young people each and every year.
Founded in 1914, Alder Hey has led the way in the care of sick children and is committed to continually providing the very best pioneering treatment in a friendly and reassuring atmosphere that makes everyone welcome, even at the most difficult of times for the family.
Their state of the art hospital is responsible for the health of more children than any other Children's hospital in the UK, making it one of the busiest in Europe!
Alder Hey in the Park is supported by Alder Hey Children's Charity which aims to raise vital funds for lifesaving equipment, research projects and patient experience initiatives. Without the support of charitable donations, many of the outstanding facilities and innovations at Alder Hey could not be achieved. Every donation enables the Charity to improve the lives of children and their families, by providing specialist equipment and enhanced facilities at the hospital. These donations also help us to support children throughout the world through funding vital research into childhood diseases.
Alder Hey Children's Charity continues to raise funds for the new Alder Hey in the Park. Vital funds are still needed for research and innovation, additional specialist equipment, digital technologies and enhancements for treatment rooms and waiting areas.
What are the team trying to achieve?
The Routes team are aiming to raise £35,000. Thousands of children and young people are treated within the Cardiac Unit at Alder Hey each year and for many, their treatment involves making a trip to the Cardiac ECHO Rooms where a technician will check to see how their heart is doing via a monitor. Every penny raised by the Routes team will go towards equipping a 4d Immersive Distraction Room.

The Routes team will be undertaking multiple fundraising activities to raise the £35,000 needed to equip the 4d Immersive Distraction Room at Alder Hey Children's Hospital. Keep an eye on our social channels to learn more about the fundraising the Routes team are doing.
Royal Flying Doctor Service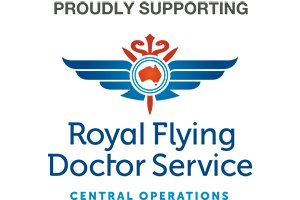 The Royal Flying Doctor Service (RFDS) has been saving lives in rural and remote Australia for more than 90 years, more recently, delivering the finest care to injured and critically-ill patients living in regional and metropolitan centres. Today, with a fleet of 71 aircraft and network of 24 aeromedical bases across the country, RFDS crews airlift over 100 patients throughout Australia every day. The RFDS also delivers a broad range of essential primary and preventative health care services, including tele-health, mental health, oral health and chronic disease management. The RFDS also provides critical support to those who live in urban centres. This includes the regular transfer of patients to interstate hospitals for life-saving surgery such as organ transplant and heart surgery on newborn babies.
The RFDS is still needed 24/7 for members of the community in their time of need, but it cannot continue to save lives without the on-going support of the community to keep its crews in the sky. The RFDS relies on bequests and donations to meet the shortfall in its operational funding and to finance the replacement of its 'flying intensive care units' – at a cost of more than $7 million each.
Today, the RFDS provides the finest care to more than 330,000 Australians per year – that's one person every two minutes.