Why Exhibit?
Exhibiting at World Routes presents your organisation with the opportunity to place your brand in front of senior decision makers from the world's leading airlines, airports and destinations.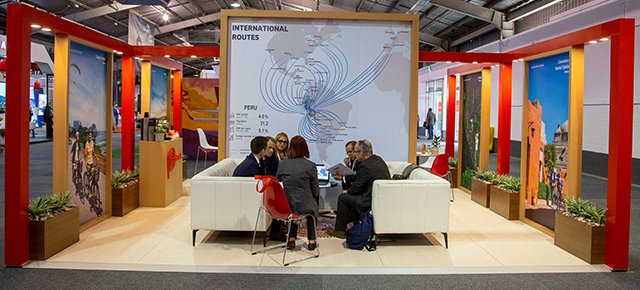 Increase your brand awareness and generate new leads by exhibiting at World Routes. Conduct meetings on your stand and distribute marketing materials to communicate your key messages to new and existing clients. We have packages available to suit all budgets and our team can tailor packages to suit your organisation's needs.
Here are just a few of the key benefits of being an exhibitor at a World Routes event:
Unrivalled brand exposure to key decision makers from across the globe
Immersing key targets in your brand by conducting face-to-face meetings on your stand
Positioning your organisation as an industry leaders
"Exhibiting at World Routes gives us global exposure above and beyond what we can achieve through print or digital media - a chance to provide a real experience."

Simon Nathan
Senior Manager, Commercial Strategy and Route Development
Copenhagen Airports
Previous exhibitors
For more information, please contact our team.