Why Adelaide?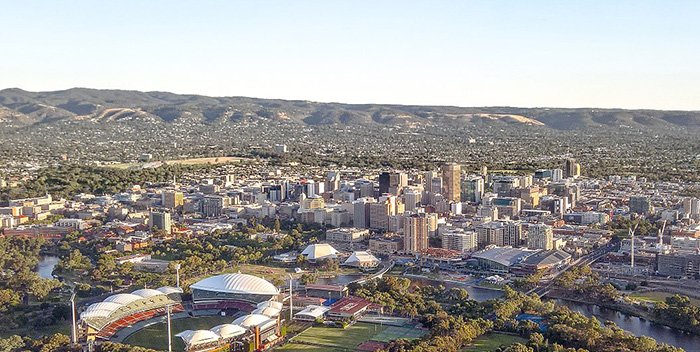 As the capital of South Australia, Adelaide belongs to a state which is famous for its food, festivals, wine and native wildlife. Adelaide has an extremely centralised population, home to over 75% of South Australia's inhabitants. The city, which is entirely surrounded by parklands, offers many beautiful and interesting sights such as expansive beachfronts, the exotic Adelaide Botanic Garden and the South Australian Museum, home to the world's largest collection of Aboriginal culture and artefacts.
More and more people are discovering South Australia, with both interstate and international visitor traffic reaching record high numbers in recent years due to the state having invested largely in urban improvements. The development of Adelaide's air services is key to sustaining tourist growth, and by developing connections with key aviation leaders through hosting World Routes 2019, South Australia aims to grow its visitor economy with a view of reaching a tourism industry of AUD$8 billion by 2020.
Download our destination brochure to find out more.