Exhibition
Meet directly with potential customers and create an impact on your key targets by exhibiting at the largest European route development forum.
The rules and regulations around the purchasing, serving and importing alcohol are stricter in Norway as opposed to other European countries. Learn more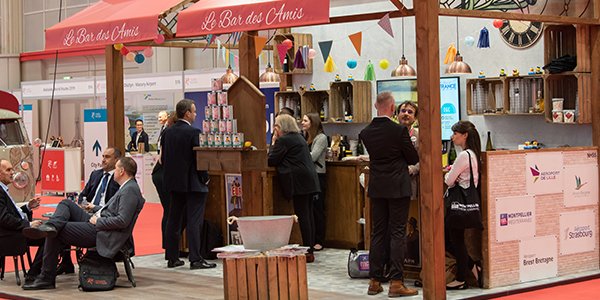 Why exhibit?
Exhibiting at Routes Europe 2021 allows you to increase your brand awareness and connect with senior decision makers from the region's leading airlines, airports and tourism authorities. Conduct meetings with potential and existing clients in your own, unique space and surround your key targets with your brand's marketing messages in Bergen.
Gain access to all attending delegates and raise your profile to a qualified audience of air service development professionals

Build new relationships with senior representatives from leading organisations

Meet and connect with prospective customers and strengthen existing relationships with face-to-face meetings in your own unique setting
Packages are available to suit all budgets and can be tailored to suit your organisation's needs.
Hosted Networking Stands

Over 2,000 minutes of airline meetings will take place on Hosted Networking Stands. Capitalise on the opportunity to have longer and even more productive meetings with potential and existing airline partners.
Shell Schemes

A cost-effective way to stand out from the crowd, showcase your brand and build valuable relationships at the event that delivers real results for the European route development community
Over 90% of Routes Europe 2019 exhibitors believe the event is very important for their business. Don't miss your opportunity to showcase your brand to senior decision makers in Bergen.
Download the Routes Europe 2021 floorplan and find out which exhibition stands are still available, or for more information about taking a stand at the event, please contact our team.