Official Venue & Hotels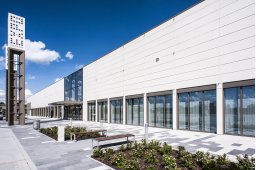 Routes Europe 2016 will be held at the EXPO Krakow
International Exhibition and Convention Centre EXPO Krakow is the only such multifunctional facility in Southern Poland, designed as a venue for congresses, fairs, concerts, industrial meetings and many other events.
The venue will offer access to 13 thousand square meters, of which 9 thousand square meters will be exhibition space. We have the ability to organise almost any event at EXPO Krakow.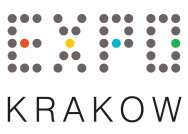 When creating EXPO Krakow, we focused on multipurpose flexibility and ease in preparing and organizing various types of events. Today we hope that Krakow, which for so long was deprived of such a facility, will become an Internationally renowned center for all types of world class events.

The International Exhibition and Convention Centre EXPO Krakow is:
7.2 ha of land in the geographic center of Krakow

13 thousand sq. m of usable area
2 halls with a total area of 9 thousand sq.m a carrying capacity 40 kPa and a height of more than 8 m
Team of conditioned modular meeting rooms
The spacious lobby
Restaurant
More than 700 parking spaces
The site of the external exposure
---

We always recommend you stay in one of our preferred hotels when you attend any of our Routes events. Events in Focus are our only Official Accommodation Partner. Not only will you enjoy discounted rates, you'll also find dedicated information desks where you can get advice and information on all the event details.For more information on the official hotels please contact Aimee Stevens at Events in Focus, aimee@eventsinfocus.net or please contact +44 (0)207 902 7763
WARNING - FRAUDULENT HOTEL BOOKING AGENCY

We have recently been made aware of a fraudulent hotel booking company who are contacting exhibitors and claiming to be either a preferred supplier or, in some cases, working for the show/exhibition itself.

Please be wary of any other accommodation companies making claims to be affiliated to Routes Events or purporting to be our official hotel provider. In case of doubt, please contact a member of the Registration Team on eventregistration@routesonline.com.